Frenchic Furniture Paint Stockist
Supplying to Malvern, Worcester and Winchcombe
Vintage Forever is the official stockist for Frenchic chalk and mineral paint for Worcerster and Malvern in Worcestershire and Winchcombe in Gloucestershire.
We are always happy to help and give advice to our customers. We recommend Frenchic paint as its eco friendly, no added VOC's, solvent free and safe for children/pets. It's quick drying, easy to use and gives good coverage.
If you want to order Frenchic paint or accessories please contact us or visit one of locations below.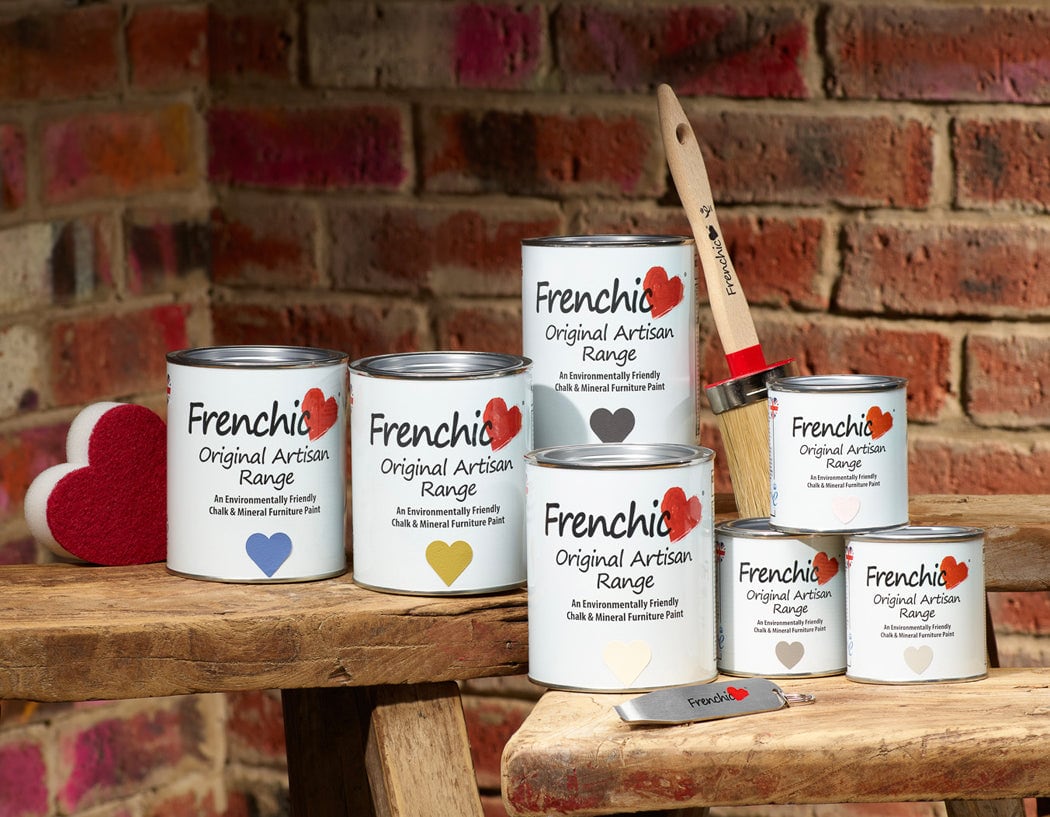 Original Artisan Range
Easy for beginners, choice of professionals, Frenchic Original Artisan Range is a traditional style, eco-friendly, chalk and mineral paint.
The Lazy Range
The Lazy Range is an innovative, award-winning, eco-friendly, chalk and mineral paint with a unique wax infusion.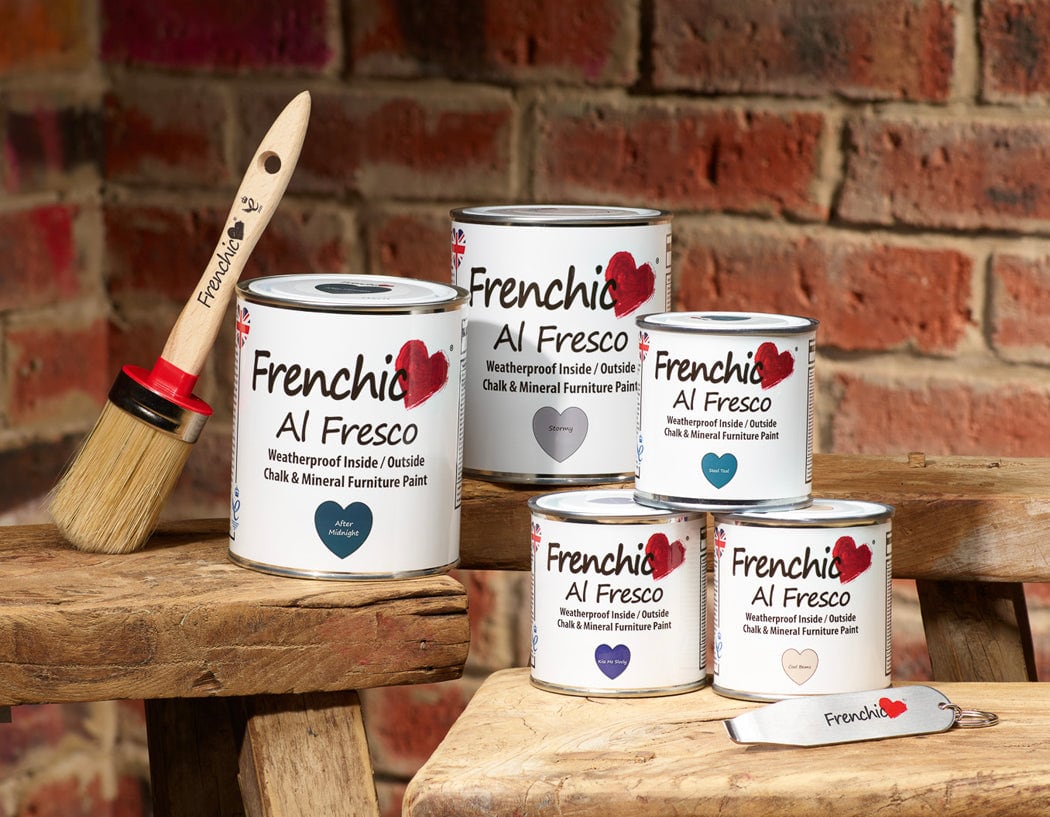 Al Fresco Outdoor Range
The Al Fresco Inside/Outside Range is a water based, durable, weatherproof, UV resistant chalk and mineral paint specifically developed to transform your garden or indoor furniture.
Brushes
Frenchic Paint Brushes are handcrafted in Italy using time honoured methods and traditions. We have a wide selection of brush types, including Oval, Flat, Blending, Detailing, Wax and Stencil.
Waxes / Sealants
Whether you need to seal, add protection or apply a decorative effect, the Frenchic range of sealants has your projects covered!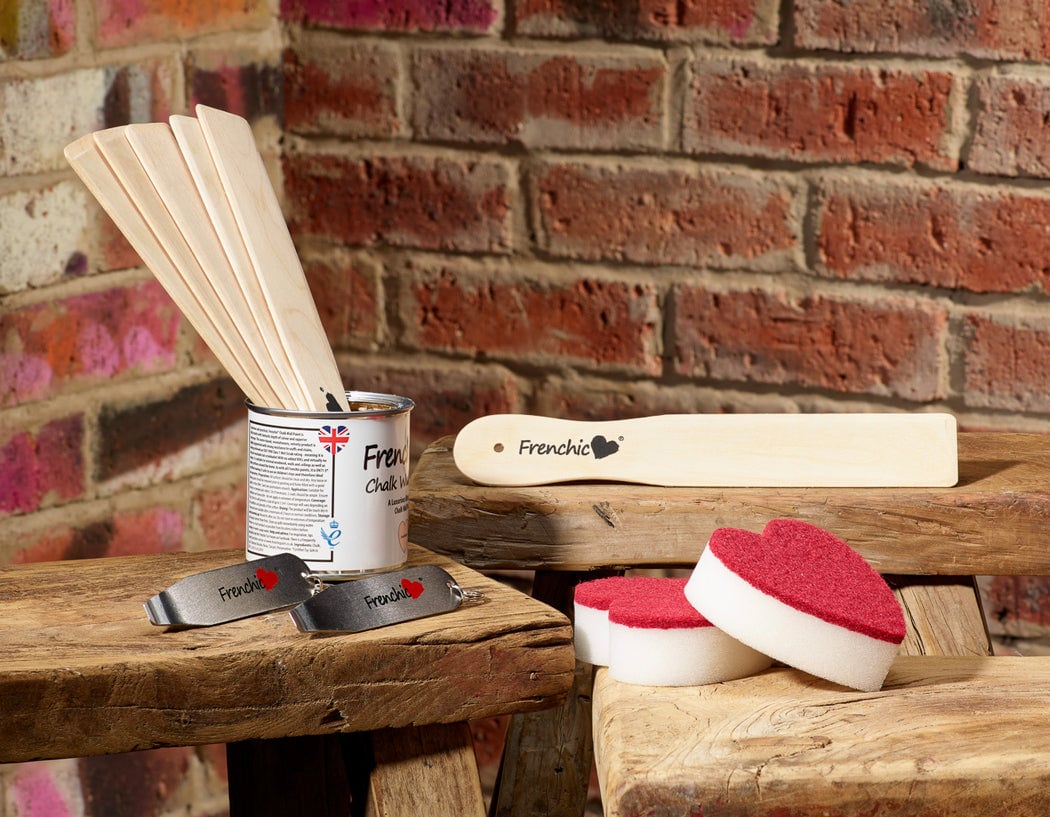 Accessories
Make your life that bit easier with painting accessories tailored to the thrills and spills of crafting and upcycling
The full range is available at my shop in Powick (between Worcester and Malvern)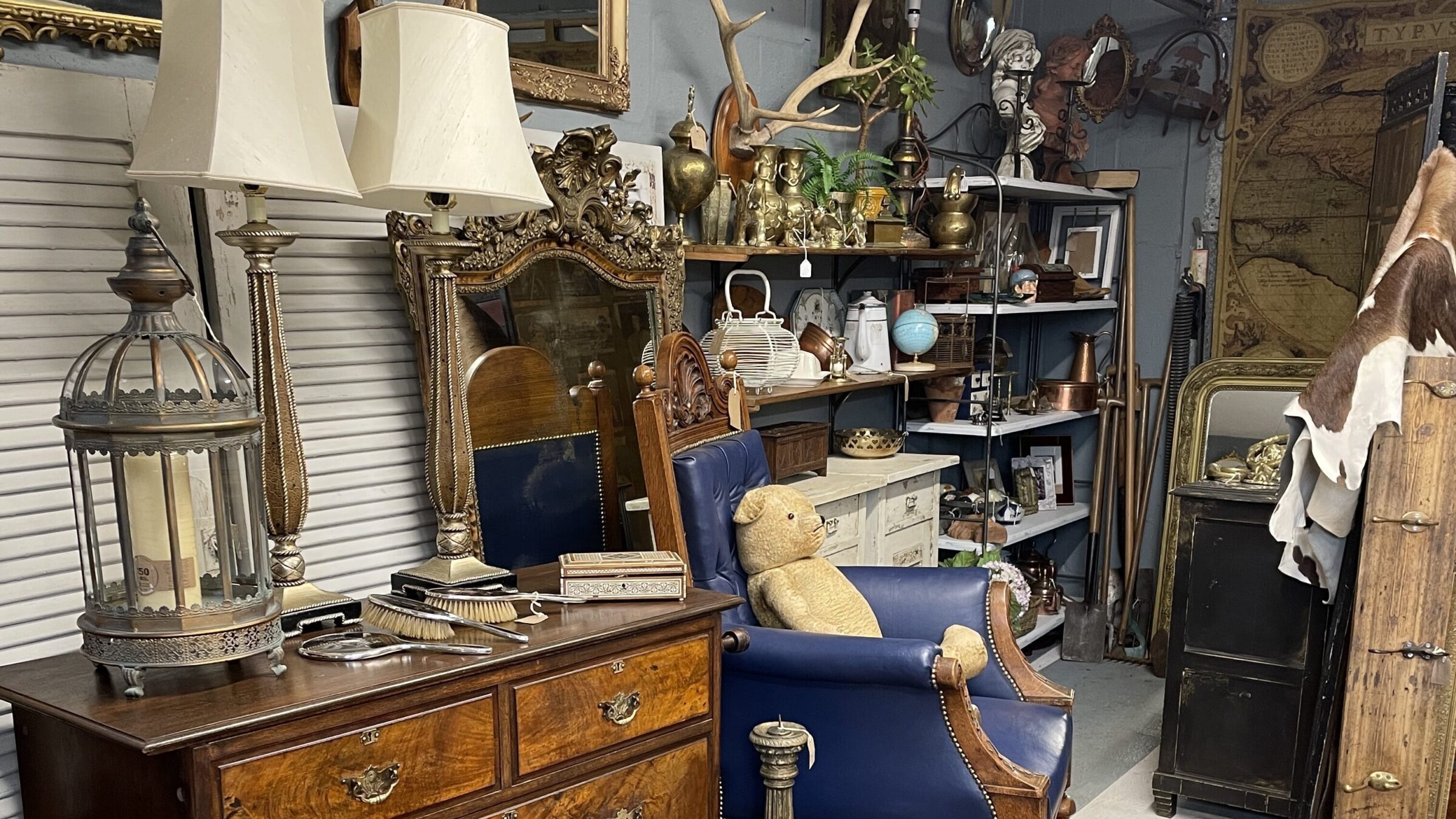 Head Office, Malvern
Frenchic Paint, Antiques and Furniture
Vintage Forever
3 Malvern Road
Powick
Worcester
WR2 4SF
Opening hours: Fri and Sat 10am-4pm, Sun 12-4pm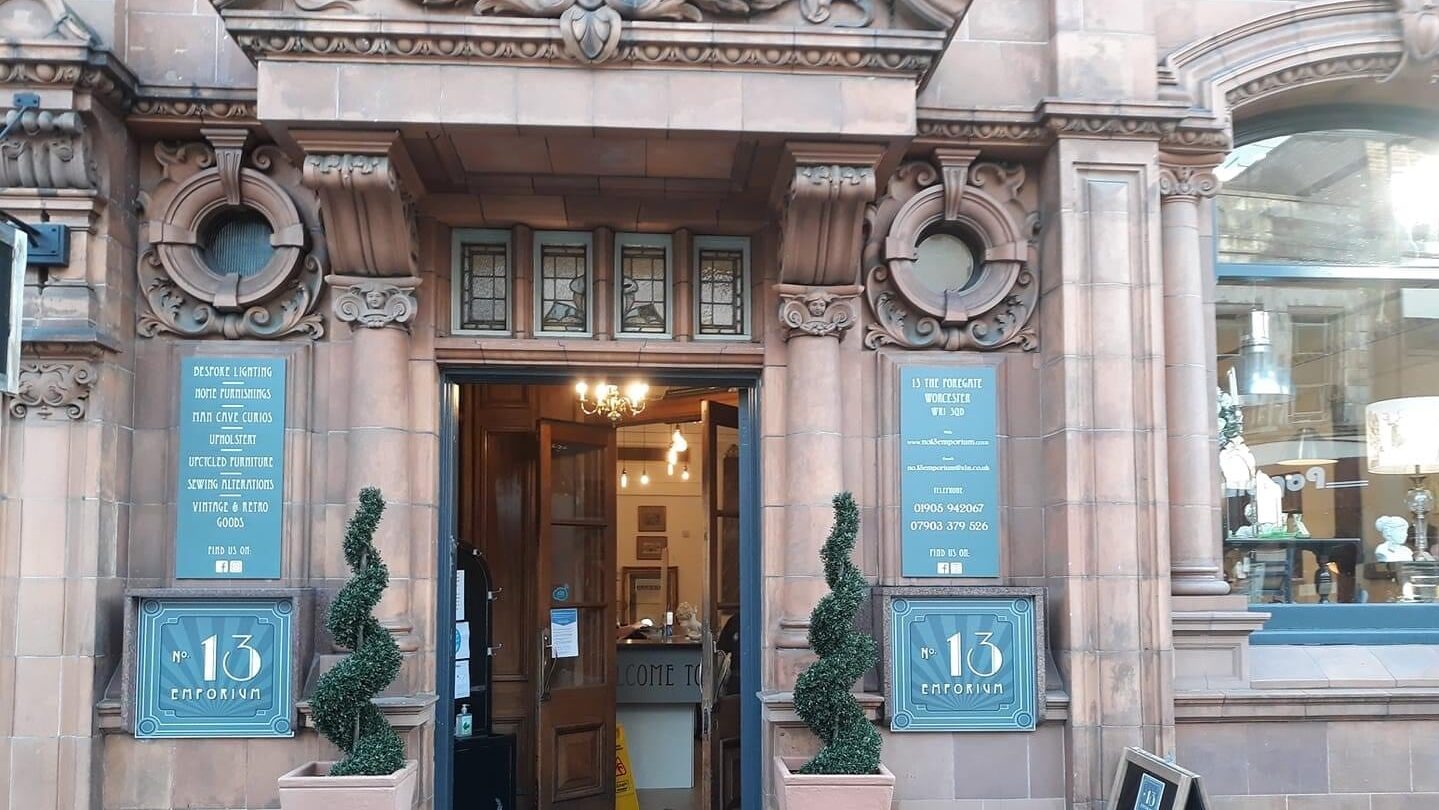 Worcester
Frenchic Paint
No.13 Emporium
Foregate
Worcester
WR1 3QD
Opening hours: Wed to Sat 10am-5pm, Sun 11am-4pm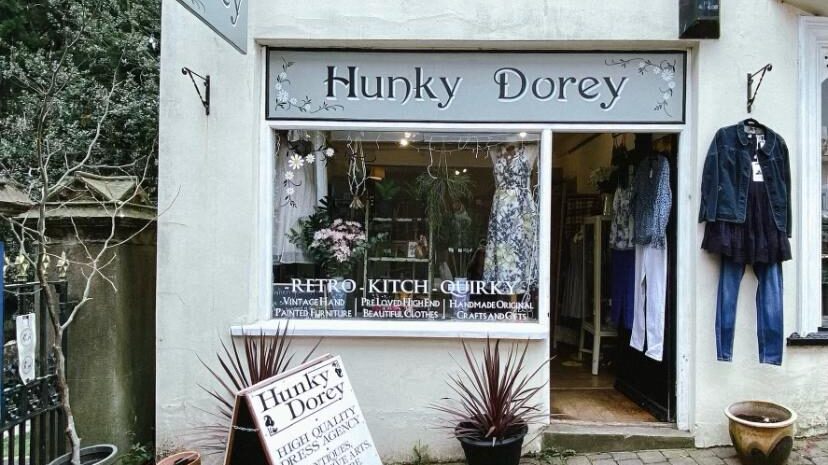 Malvern, Worcestershire
Frenchic Paint
Hunky Dorey
Priory Steps
3 Abbey Road
Malvern
WR14 3ES
Opening hours: Mon to Sat 10am-4:30pm
Winchcombe, Gloucestershire
Frenchic Paint, Antiques and Furniture
Winchcombe Antique Centre
Stonehouse
Abbey Terrace
Winchcombe
GL54 5LL
Opening hours: Mon to Sat 10am-5pm, Sun 11am-4pm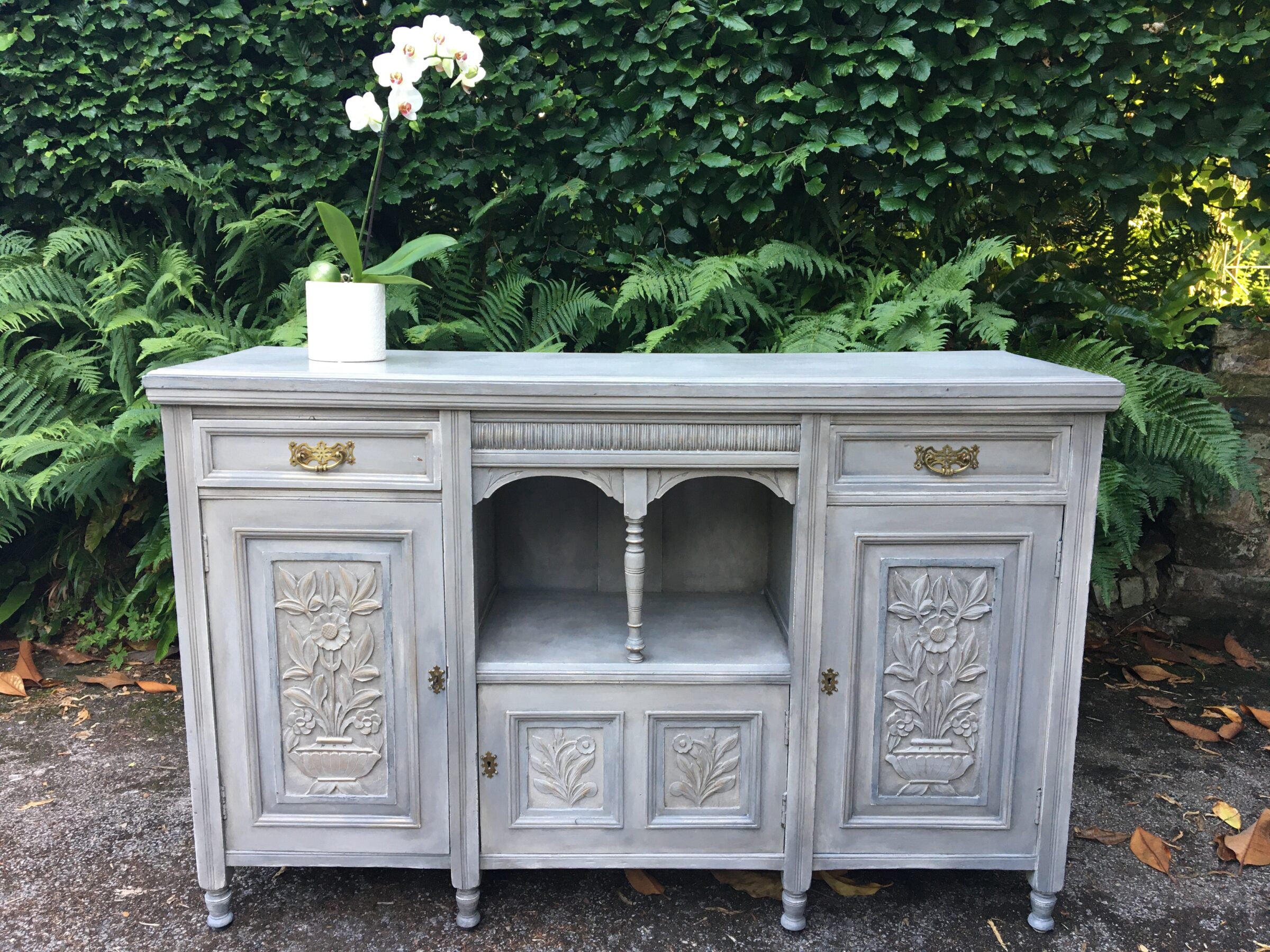 Why use Frenchic Furniture Paint?
Frenchic is easy to apply and durable, with a choice of stunning colours and ranges. From the traditional artisan to award winning self-sealing furniture paint and totally scrubbable chalk wall paint.
Every base is covered. We care about the environment, so our paints are water-based, contain minimal VOCs and have virtually no odour. They are UKCA and EN 71-3 certified too, meaning they are safe for use on children's toys. Every tin of Frenchic paint is testament to our ethos. 'It's the passion, it's the people, it's the paint!'.